Your big day is coming! Make it even more unique with our robes, nightgowns or sets for brides and bridesmaids.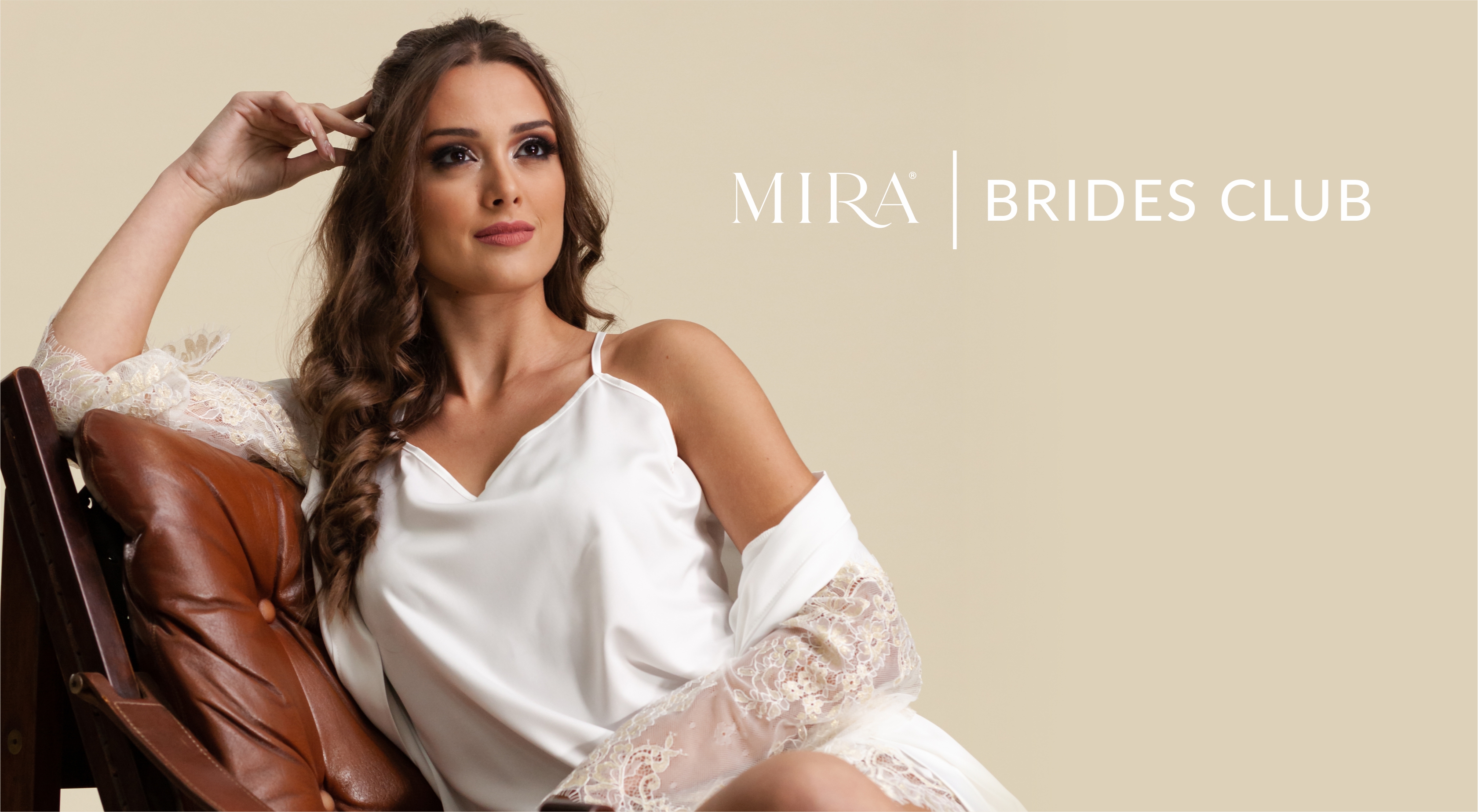 We know that the moments before a wedding can be stressful and with many decisions to be made. For this reason we have written this guide with some FAQs so that we can help you choose the ideal bridal and bridesmaids robe that you will wear at all times when you are not wearing your dress.
How to choose my Bridal and Bridesmaids robes?
Not all bridal and bridesmaids robes are the same! Our entire range of robes are made in silky satin, with a soft feel and a little stretch to make you feel comfortable. We offer you numerous options to choose between robes with lace or plain, in pink, white or champagne. Depending on the time of year you are getting married and the theme of your wedding, you should choose the most suitable robe for your day and for the bachelorette party.
Should the bridal robe be same as the bridesmaids? What's the difference?
Usually the bride's robe is different, for the color or the details. The traditional method is for the bride to opt for a white robe or champagne and the bridesmaids to wear a different color. It is also a good choice to highlight the bride's robe with richer materials with applied lace, as is the case with our exclusive Golden Brides Collection.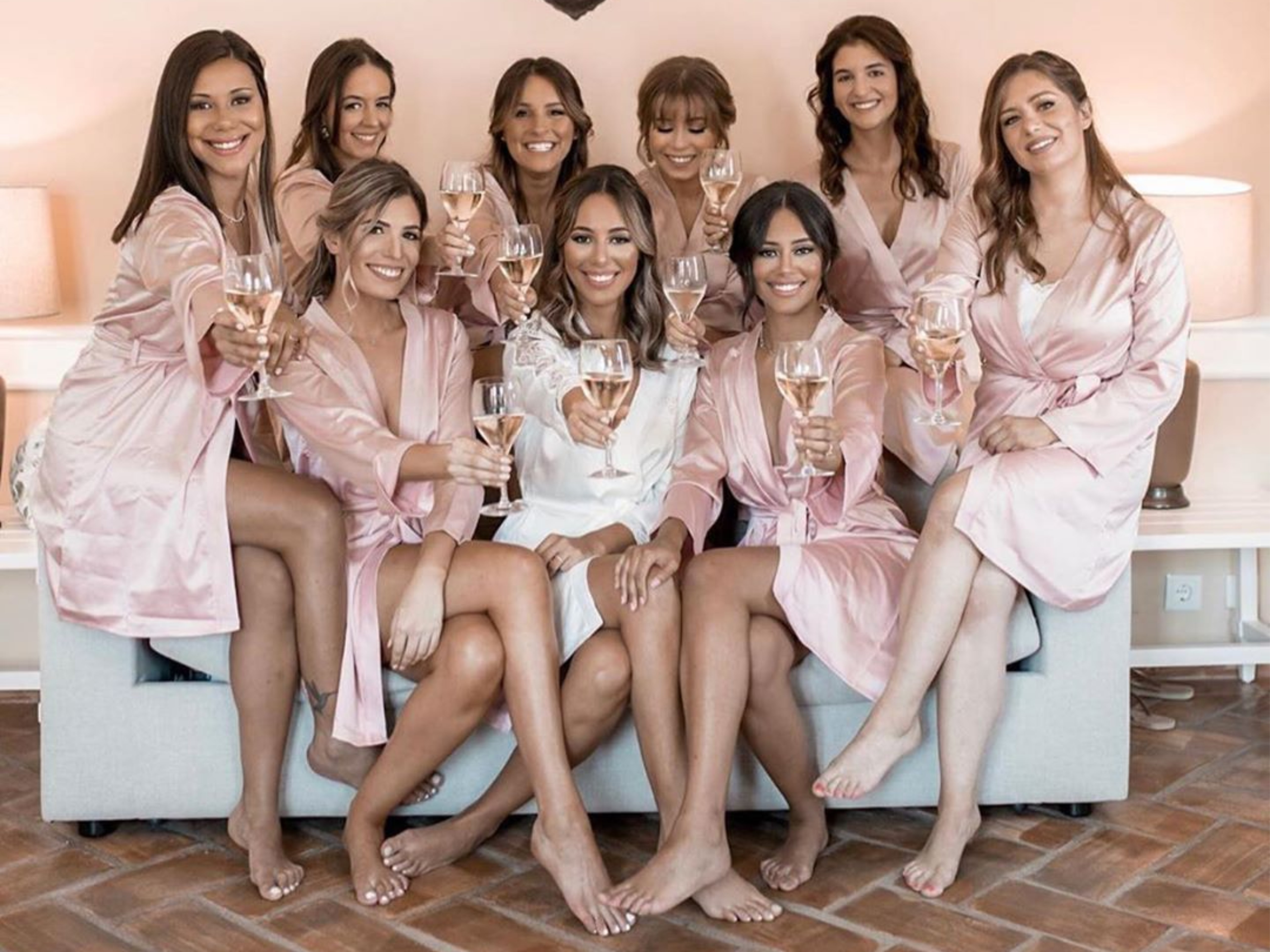 Is it possible to customize my robes?
By visiting the Brides menu and in the Customizable subcategory you can choose the ideal robe model and configure the personalization. We give you the possibility to embroider any text on the back or chest area, such as your name, initials, "Bride", "Bridesmaid", "Bride", "Godmother", "Mother of the Bride" the options are endless, you can even choose the color of the thread in the embroidery.
What other products do we offer for brides and bridesmaids?
In our online shop, in addition to silky satin robes, we also have nightshirts, pyjamas, tops, shorts, garters and eye patches. Don't forget to check out our customization options too.
At MiraBridesClub we give you all the options you need to feel comfortable and special on your bachelorette party, in the moments before the wedding or even on your wedding night.